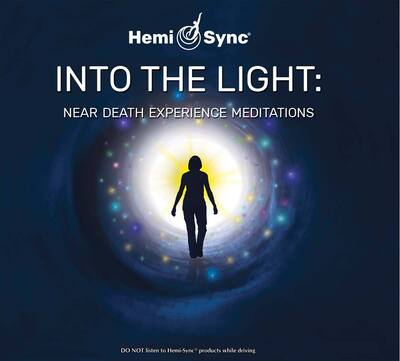 Into the Light: Near-Death Experience Meditations
Into the Light: Near-Death Experience Meditations
This program features four expertly crafted guided exercises designed to give you a sense of what it is like to have a near-death experience.
Into the Light Digital Download – Reunion
Into the Light Digital Download – Life Review
Into the Light Digital Download – Cities of Light
Into the Light Digital Download – Realm of Knowledge
Created and voiced by near-death experience (NDE) researcher and speaker Scott Taylor, the program is based upon the analysis of more than 6,000 case studies of near-death experiences. The exercises — Reunion, Life Review, Cities of Light, and Realm of Knowledge — are designed to be used many times. You can expect a different experience each time, and you'll find your experience of the physical world will become richer as you gain more perspective from the nonphysical.
Will you have an NDE or NDE-like experience? No one can predict what another human being will do. However, you'll have every chance to enter altered states that will allow an experience of expanded awareness to happen. Guidance manual included.
Music by Jonn Serrie. Engineered and mastered by Kevin Cowan.
Also available in these languages:
German
Italian
Japanese
Spanish
Get the companion Into the Light: Free Flow Meditations.
Other titles by Scott Taylor are  Into the Light: Meeting Your Guides; Into the Light: Embracing Source; Into the Light: Radiating Love; Into the Light: Exploring the Tunnel
Get the complete series here (all six albums) at a special price and save!
Visit Scott's website at www.neardeathmeditations.com for more information on near-death experiences.