Cycles
Cycles
This hauntingly beautiful and atmospheric music will take the listener deep within while contemplating the very fabric of existence.
Craig Padilla's Cycles was inspired by his awareness of the cyclical nature of life and the universe, and features electronic ambiences and vintage analog instrumentation with the addition of Hemi-Sync® frequencies. Ascend to a higher plane, sit quietly, and listen for the message within. Length: 51 minutes.
Other titles with Craig Padilla: Awakening Consciousness, Land of Spirit, and New Frontiers.      
People also liked
See All
Artist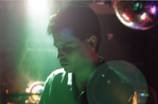 Craig Padilla is an internationally celebrated and award-winning electronic music artist. After more than two decades of performing live and recording his own music using many vintage analog and newer digital synthesizers, his style reflects the classic electronic musicians of the past, while finding new sound and music styles that are unique to the true ambient electronic music genre (often found in categories from New Age to Trance to Electronica).

His music and creative environment is inspired and influenced by the lands surrounding Coeur d'Alene, Idaho where he once resided, and by his earliest influences of being raised in far-northern California where he resides again, where he first explored the works of Wendy Carlos, Klaus Schulze, Tangerine Dream, Kraftwerk, Steve Roach, and many other pioneers of the electronic form.

Never letting technology overcome the humanity in his compositions, he creates electronic music that is rooted in tradition while still sounding new, interesting, and fresh.

Craig has always endeavored to paint musical landscapes with a rich palette of infinite timbral complexity, guaranteeing to take the audience to a different place on each listen, making every disc a recording that is a highly sculpted, crafted musical experience to be treasured and played indefinitely.

He has composed soundtracks for various television, theatrical, and film productions. His music is heard on XM Satellite Radio and radio stations throughout the US, and on celebrated radio programs "Echoes" and "Hearts of Space" repeatedly.

Visit Craig's website at www.craigpadilla.com.

Find more of Craig's music at https://spottedpeccary.com/artists/craig-padilla/
What is Metamusic®
Metamusic® is more than music
. From soul-stirring New Age to dramatic ambient, and the timeless popularity of classical,
Metamusic
combines delightful musical selections with Hemi-Sync® binaural beats sound technologies to entertain and benefit the listener. Many titles feature special blends of Alpha, Theta, and Delta frequencies to slow excess mental activity in order to facilitate meditation or support deeper, more profound relaxation. Other selections feature a predominance of Beta frequencies for focus and concentration, or Delta frequencies for sleep enhancement. Metamusic titles are experiential and may be used to facilitate a given application or simply for musical enjoyment
(but NOT while driving or using heavy machinery)
.