Awakening Consciousness
Awakening Consciousness
Awaken your consciousness with this inspiring musical meditation
Experience your consciousness emerging in this inspiring musical meditation by accomplished Spotted Peccary Music artists Howard Givens and Craig Padilla. Featuring an array of electronic instruments, from classic vintage and modular synthesizers to modern digital keyboards, this deep ambient work is about inward expansiveness. Combined with powerful Hemi-Sync® frequencies, it is designed to lead you into a profoundly heightened state of awareness. Length: 68 minutes.
Engineered and mastered by Kevin Cowan.
Other titles with Craig Padilla are: Cycles, Land of Spirit, and New Frontiers.   
Artist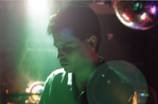 Craig Padilla is an internationally celebrated and award-winning electronic music artist. After more than two decades of performing live and recording his own music using many vintage analog and newer digital synthesizers, his style reflects the classic electronic musicians of the past, while finding new sound and music styles that are unique to the true ambient electronic music genre (often found in categories from New Age to Trance to Electronica).

His music and creative environment is inspired and influenced by the lands surrounding Coeur d'Alene, Idaho where he once resided, and by his earliest influences of being raised in far-northern California where he resides again, where he first explored the works of Wendy Carlos, Klaus Schulze, Tangerine Dream, Kraftwerk, Steve Roach, and many other pioneers of the electronic form.

Never letting technology overcome the humanity in his compositions, he creates electronic music that is rooted in tradition while still sounding new, interesting, and fresh.

Craig has always endeavored to paint musical landscapes with a rich palette of infinite timbral complexity, guaranteeing to take the audience to a different place on each listen, making every disc a recording that is a highly sculpted, crafted musical experience to be treasured and played indefinitely.

He has composed soundtracks for various television, theatrical, and film productions. His music is heard on XM Satellite Radio and radio stations throughout the US, and on celebrated radio programs "Echoes" and "Hearts of Space" repeatedly.

Visit Craig's website at www.craigpadilla.com.

Find more of Craig's music at https://spottedpeccary.com/artists/craig-padilla/
Artist
Awakening Consciousness


For over 30 years, ambient electronic artist Howard Givens has been crafting and producing electronic music and sound spaces in search of an authentic, organic, tangible expression of an intangible origin of sound. He is directly involved with creating, recording, and producing the subtlety of sounds generated from various electronic sound sources including hardware analog and digital synthesizers, software synthesizers and samplers, and effects processing, and blending them with acoustic sounds including piano, drums, guitars, percussion, ethnic and other worldly instruments, and environmental sounds.

For him, the art of music - live or recorded - is all about an illusion that intends to convey the listener to another state of experience. Electronic instruments by their design are a natural choice for helping in this illusion, but they can also be a distraction, if not carefully treated to express a more organic quality!

Having been raised in a family of artists, he was inspired at an early age by classical music, film soundtracks, early electronic music, as well as the visual ambiance of Ansel Adams and Edward Curtis, and later, the distinct images of Edward Weston, Alfred Stieglitz, as well as a great many other visual and musical artists.

Fulfilling the ambient form, he has been heavily influenced by the sonic sculptures of Wendy Carlos, Klaus Schulze, Tangerine Dream, Pink Floyd, Paul Horn, Steve Reich, Claude Debussy, Aaron Copland, Ralph Vaughan-Williams and Steve Roach. Fascinated by the overt communication of subtlety in life, he expresses the story of the image – whether visual or imaginary, photographic or musical - through the use of color, space, texture, time, and geometric form, often crafting these elements beyond more traditional perspectives.

In addition to working on his own projects, he has worked with many artists on the Spotted Peccary Music label that he co-founded in 1986, (which is focused on impressionist acoustic and electronic music influenced by the imagery and energy of North America),as well as other artists and other genres of music including classical, rock, and jazz. His collaborations include his first releases under the name of
Brain Laughter
,
which released 1989's
In the Land of Power
and 1995's
Not Far from a Distant Sun
.
He has been a contributing artist on many projects, in addition to producing, mixing, and mastering on even more.
Visit his website at
http://www.howardgivens.com