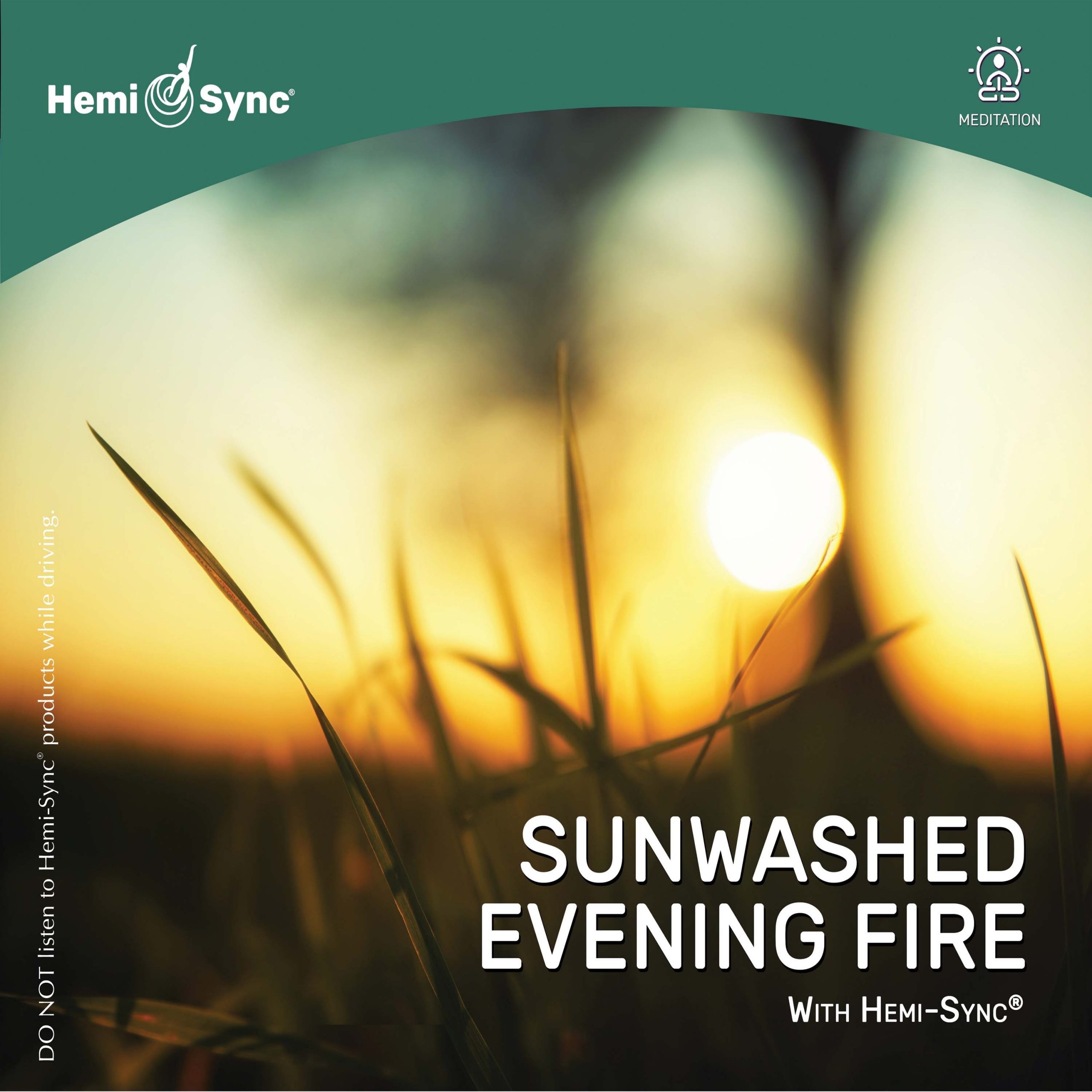 Sunwashed Evening Fire with Hemi-Sync®
Sunwashed Evening Fire with Hemi-Sync®
This intense musical collaboration is an evocative blend of drones and synths to explore internal space.
Sam Rosenthal and jarguna have created an ambient/electronic composition that features a musical array of hypnotic allure attuned to the exquisite frequencies of nature. Combined with Hemi-Sync®, these sustaining ambient moods lead you quietly into the twilight to notice, hear and experience the hidden order of life. Easily flow into the solitude of these internal states for a truly placid meditative experience. Length: 46 minutes.
Executive producer Garrett Stevens. Hemi-Sync® engineered and mastered by Rob Dobson.
People also liked
See All
Related products
Gift Cards

$

25.00–

$

100.00

Hemi-Sync® e-gift cards are an ideal way to allow your loved one to make their own selection from our online store. You simply select the amount, provide the name and email, include a personal message, and we will deliver directly to their inbox! This card must be presented at the time of service. You may […]

Into the Light: Near-Death Experience Meditations

MP3 $26.65

Mind Food®

This program features four expertly crafted guided exercises designed to give you a sense of what it is like to have a near-death experience.

Into the Light Digital Download – Reunion
Into the Light Digital Download – Life Review
Into the Light Digital Download – Cities of Light
Into the Light Digital Download – Realm of Knowledge

Möbius West

Rated 5.00 out of 5

MP3 $16.65

Human Plus® Voiced by Robert Monroe

Create the reality you desire. Maximize your achievements and/or establish new directions in your life.
Artist
jarguna is Italian sound-artist Marco Billi. With 42 recordings to date, he creates ethno-organic-ambient-electronic music, as well as ethnic, tribal, and ritual music. It's a journey of sounds, feelings, contrasts, acoustics and electronics. Visit his website at www.jarguna.com.
Artist
Sam Rosenthal is the founder of Projekt Records, as well as the neoclassical, ethereal band Black Tape For A Blue Girl with 13 albums since their inception in 1986. He releases ambient/electronic music under his own name, and the band name As Lonely As Dave Bowman. Visit Projekt Records website - www.projekt.com
What is Metamusic®
Metamusic® is more than music
. From soul-stirring New Age to dramatic ambient, and the timeless popularity of classical,
Metamusic
combines delightful musical selections with Hemi-Sync® binaural beats sound technologies to entertain and benefit the listener. Many titles feature special blends of Alpha, Theta, and Delta frequencies to slow excess mental activity in order to facilitate meditation or support deeper, more profound relaxation. Other selections feature a predominance of Beta frequencies for focus and concentration, or Delta frequencies for sleep enhancement. Metamusic titles are experiential and may be used to facilitate a given application or simply for musical enjoyment
(but NOT while driving or using heavy machinery)
.