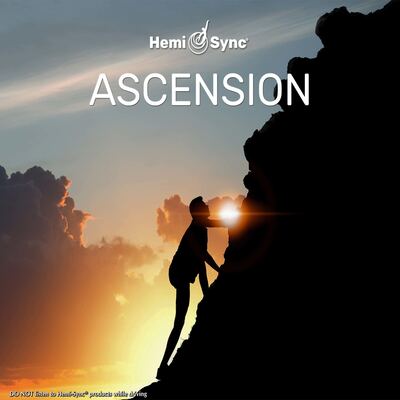 Ascension
Ascension
Move beyond the boundaries of three-dimensional reality with the transcendent electronic music of J.S. Epperson and Hemi-Sync®.
Epperson's inspired "music of the spheres" composition is an intricate and subtle musical tapestry adeptly interwoven to support experiential meditative states. Access an exquisite state of mental calm and expanded awareness with Ascension and commune with higher aspects of Self. (45 min.)
Artist

Ascension, Einstein's Dream, Hemi-Sync® in Motion, Golden Mind, Higher, Illumination for Peak-Performance, Indigo for Quantum Focus, The Lotus Mind, Remembrance

J.S. Epperson is a composer and producer of functional ambient music—music with purpose. Epperson's music is best paired with yoga, meditation or tasks that require enhanced concentration. Hemi-Sync® is the perfect complement to his work, and he is proud of his continued relationship with Monroe Products.
Visit his website at http://www.higher-music.com.