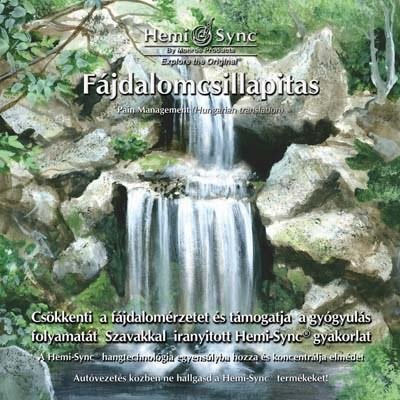 Fájdalomcsillapitas (szavakkal iranyitott gyakorlat) (Pain Management)
Fájdalomcsillapitas (szavakkal iranyitott gyakorlat) (Pain Management)
A Fájdalomcsillapitas gyakorlat hallgatasa, a fájdalomérzetet oly mértékben tudja lecsökkenteni, hogy már szinte észre sem lehet vennimagat a fajdalmat.
Egy hatékony és kipróbált módszert is megtanit, amellyel a fájdalomérzetbárhol csökkentheto. A Fájdalomcsillapitas gyakorlat visszaállítja azt az életerőt és energiát, amely elme és a test tökéletes működéséhez szükséges. Ez a kulonleges Hemi-Sync® gyakorlat segít megtalálni és megtartani gondolati, érzelmi és fizikai lényunkegyensúlyát, és finom lépésekben mély,gyogyito álomba vezet.
People also liked
See All
What is Mind Food®
Mind Food® titles incorporate verbal guidance and/or subtle sound effects along with specially blended Hemi-Sync frequencies and sound patterns designed to help you achieve and sustain synchronized brain wave activity in both hemispheres of your brain. As with Metamusic recordings, Mind Food selections are available for a wide variety of uses ranging from meditations or focused attention to stress management and sleep enhancement, or for other practical everyday applications.